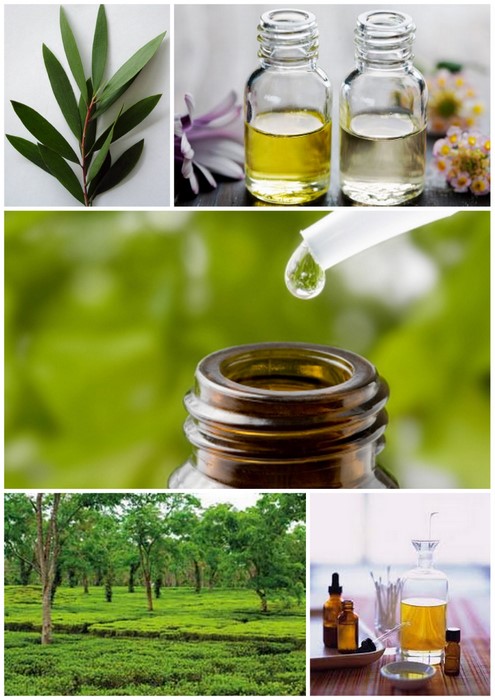 (Picture is not my own)
Ok the wonderful beauty of Tea Tree Oil. I have always been a skeptic, bought products infused with the oil in the past blah blah nothing spectacular. But then I had mega breakouts and a huge skin reaction to the point where I literally had a full face of acne (Or what it felt like to me anyways).
If you have a favourite youtuber do you tend to go back and rewatch some of their old videos? Well I do, and this is where I rediscovered Jess from Sunbeamsjess's skincare routine. She has always been huge on tea tree oil and using it with other natural/non comedogenic products to help prevent and treat her skin. So when I was in B&M (large store with various cheap products from food to home) I picked up a bottle of pure tea tree oil for around £2 and I haven't looked back. That's also a great point you kind find it out there very cheap- maybe even in the pound shops!
I have realized that with my skin, less is much more. I can't use lots of fancy products and now if anything I have the fear of trying new things.
How I use tree tree oil:
Cleanse twice with
Garnier Micellar water
Remove eyemakeup with
Garnier Skin Fresh eyemakeup remover
I will then do another cotton pad of Micellar water if I feel I need it (heavy makeup day)
Then I was take a liberal amount of
Tea tree oil
(I know a lot of people online say use 1-2 drops and pin point it, yes if you have really dry skin) I shake the bottle until I get around 7-10 drops on a large cotton pad and I sweep it all over my face and chest. Not close to my eyes as it will STING.
I don't apply any moisturizer or any products after and go to sleep. In the morning I will apply the
Sanctuary Spa Deep cleansing matte hydra lotion
before my makeup. Obviously this is a routine for my skin and mine is quite oily these days so add in more products to tailor your own needs!
I have been doing this routine every night for around 2 weeks and the difference in my skin is beyond positive. All spots are now gone - just some marks and scarring left which is annoying but no bumps! If I do get a fresh spot it seems to dry up hugely after one night. The texture of my skin is much smoother and I feel much more confident.
By the way, if you get tea tree oil be prepared for people asking what's that smell?? It happens alot! But I personally am a fan, I just think it is very strong.
I hope this will help anyone in my position, thanks for reading! xxx